Click to view this email in a browser


To Start Planning your Holiday Party
    Christmas Season is coming to town!
T
hinking of having a holiday party? Look no further than Audience Pleasers! We have everything on your holiday party list!
Some Holiday Festivities include 
Merry Winds
A graceful woodwind quintet performing classical holiday selections
The Victorian Carolers 
 Classic "a capella"  quartet of male and female carolers dressed in Victorian Garb 
A dazzling quartet of male & female vocalists accompanied by piano or "a capella"
La Dolce Vita Quintet 
Exquisite classical ensemble of 2 harps, flute, oboe, and cello
Christmas Calypso Players 
A tropical trio of steel drums, percussion, and guitar
Her Majesty's Trio
Festive Renaissance trio of flute, guitar, and trombone
Children's Holiday Sing-Along
Children participate by singing and marching with a singing Troubadour and 2 1/2 ft. elf marionette
Santa Brass Band
 A classic brass quintet in "Santa" costumes
Santa Claus & Frosty the Snowman 
Handing out gifts or meeting and greeting 
The Elf Holiday Face Painter
Swing Street Holiday Rascals
 A dynamic Dixieland Quartet that swings 
The Victorian Players
An elegant trio of flute, harp (or violin), and cello
The Spirit of Jazz Orchestra
A swinging quintet of piano, bass, drums, saxophone, and trumpet
Barbershop Holiday
  Charming and traditional male "a capella" quartet


Christmas Moonwalk
Toy Soldier 
Children's Games
Costumed Characters: Elf, Reindeer, Snowman
Seasonal Arts and Crafts
Christmas Clown
Scenery 
Photo Center
Seasonal Living Statues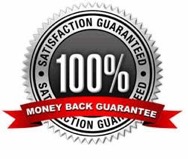 Our 100% Satisfaction Guarantee is put in place to go above and beyond the call of duty when it comes to our events.
If you are ever less than 100% satisfied with any part of the program we provide for you, we will supply y
ou with a complete refund for that portion of the program.
We know that times are tight, and so are budgets. Please give us a chance to meet or beat any competitive bid! Provide us with a copy of a bid, and we will sharpen our pencils and get down to business. If we cannot at least meet their price, we will give you a gift for allowing us the opportunity to try and do business with you.       
(201) 327-1000 for a free proposal